How To Switch To An Instagram Business Account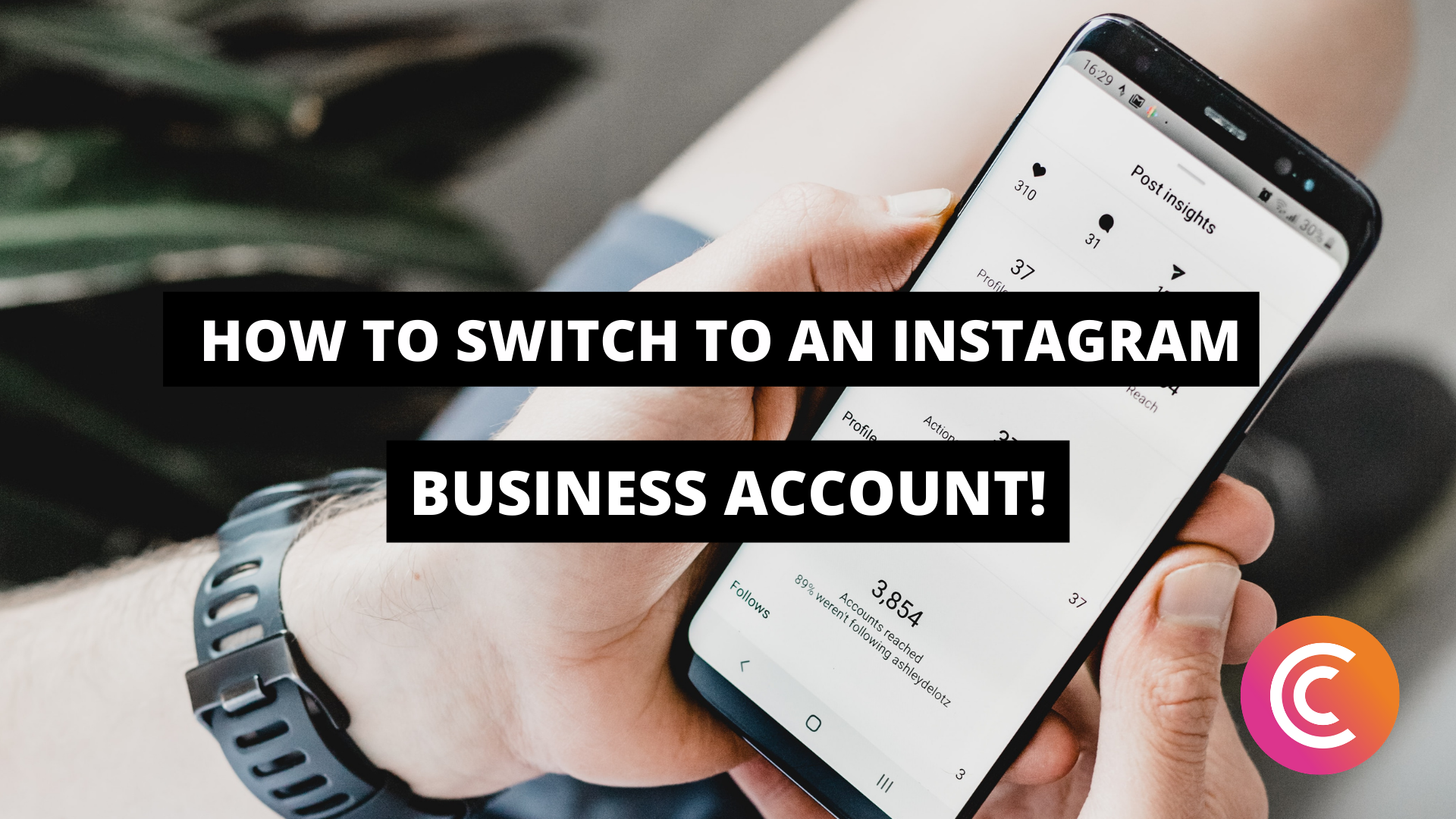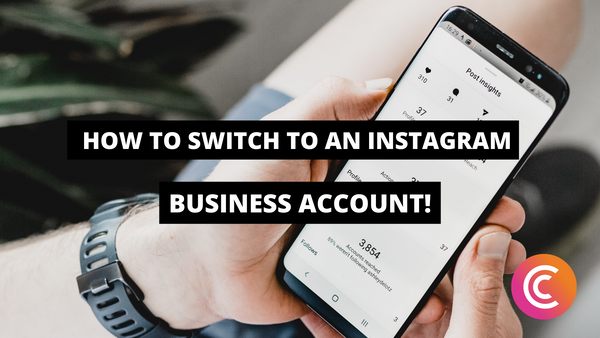 Since 2016, Instagram has offered its users the option to use an Instagram Business Account.  If you're a creator or own your own company, you've likely considered changing over.            
The Instagram Business profile offers a significant amount of changes to the basic personal account.  In addition to detailed analytics, you will have access to a free post scheduler, advertising, shopping and more.
Why switch to an Instagram Business Account
There's a lot of reasons why the Business account is better than the basic Instagram personal account. If you are trying to build a brand and online social presence, a business account a great tool to get you started.  
1) Analytics
One of the best features of the Instagram Business Account is access to Analytics.  When growing an online business, analytics are your best friend.  Using these tools can help you determine the best strategies for your company so you can grow your business faster.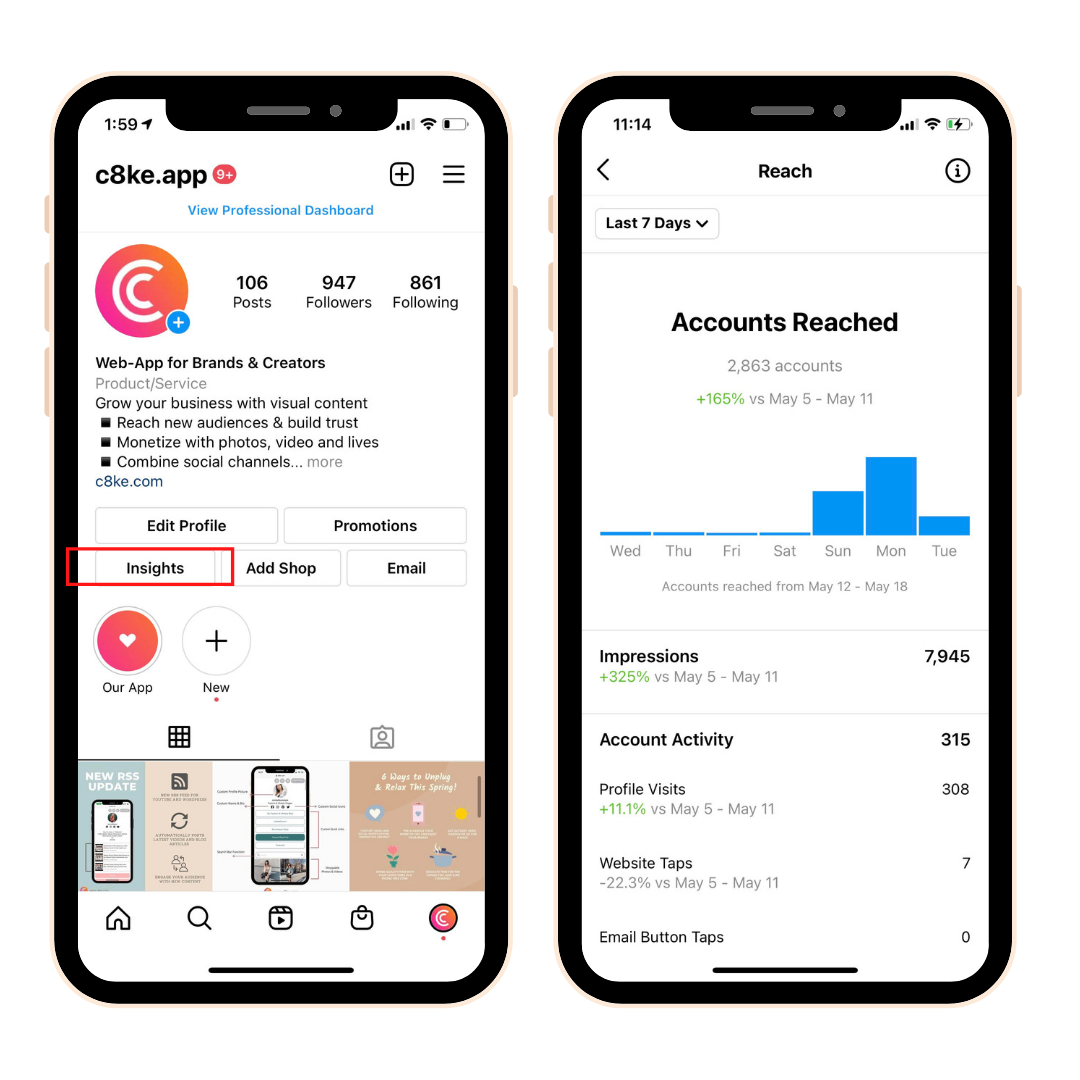 Under analytics, Instagram offers insights into your follower growth, posts reach, story reach, audience demographics, and more.  All of these stats are invaluable when trying to grow your presence.  Getting a snap shot of how your content is performing and how well it's being received is incredible important for growth.    
2) You Can Set Up Instagram Shopping
Instagram shopping is another amazing tool you can take advantage of while using an Instagram business account.  By using Instagram shopping, you can set up your own personal store front right on Instagram.  This is a great way to turn your audience into customers and increase your conversions.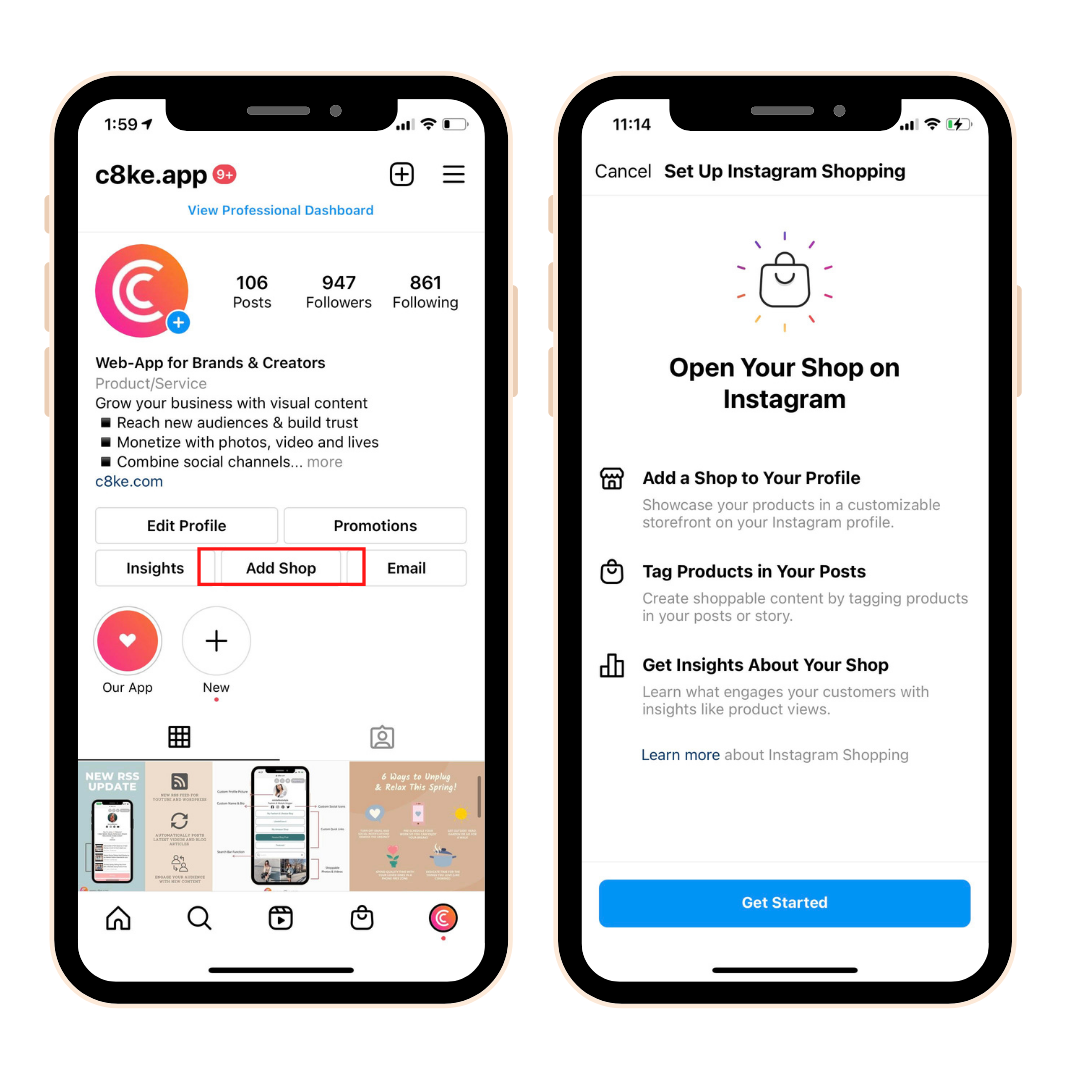 To learn more about Instagram Shopping read our related article:
How to Setup Instagram Shopping: A Complete Guide
3) Scheduling Posts
Using Facebook's Business Suite, you can actually schedule your Instagram posts and stories for free.  This is available once you have a creator or business profile on Instagram.  Automatically scheduling posts saves so much time for business owners.  This is a fantastic free tool that business owners should be taking advantage of.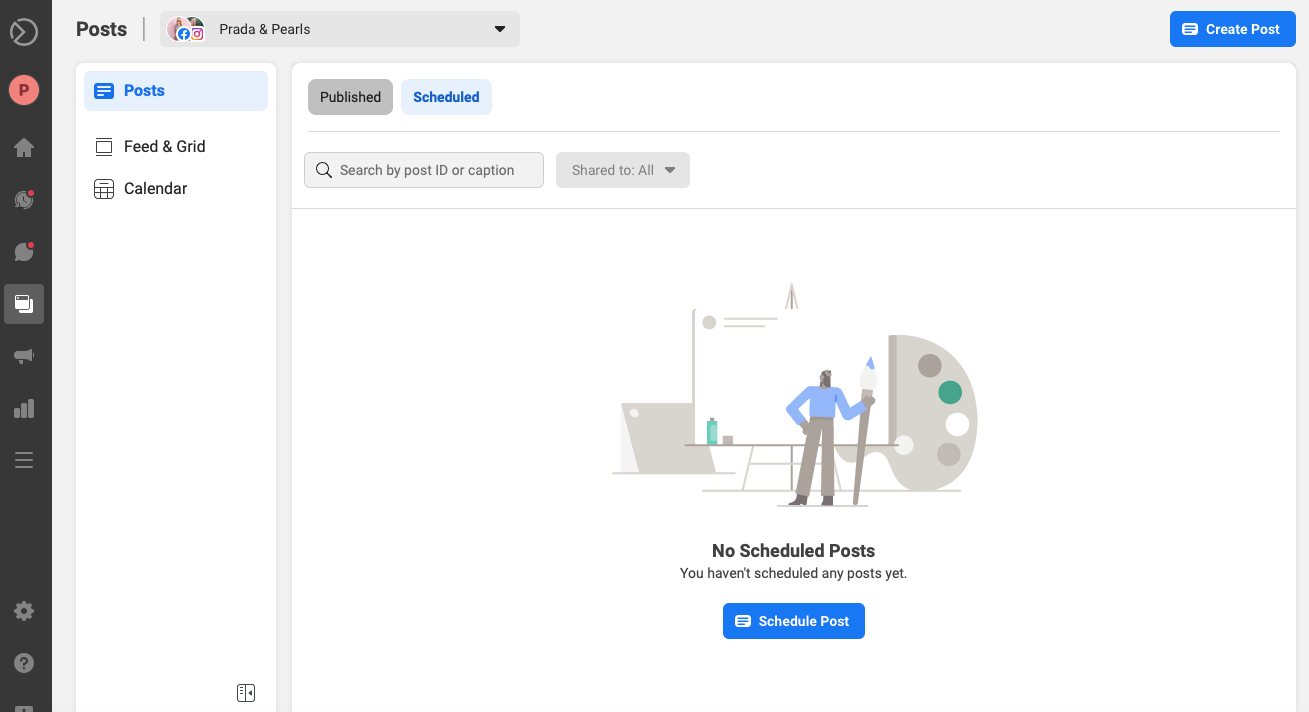 4) Advertising
Instagram advertising is a great way to drive more conversions to your business.  Under the Instagram Business profile you have the option to set up a custom video or photo ad that will be shown to a targeted audience.
Instagram ads are a great way to drive more eyes to your business and helps increase sales.  Running social media ads is additionally, a great way to get in front of potential buyers in your niche.
How to make an Instagram Business Account
Now that we've covered all the pros of a business account, let's create one!  
To start, the best practice is to actually create a Facebook Page for your business:
To do this, log into Facebook then click on the "+" button.  Next click on "Page"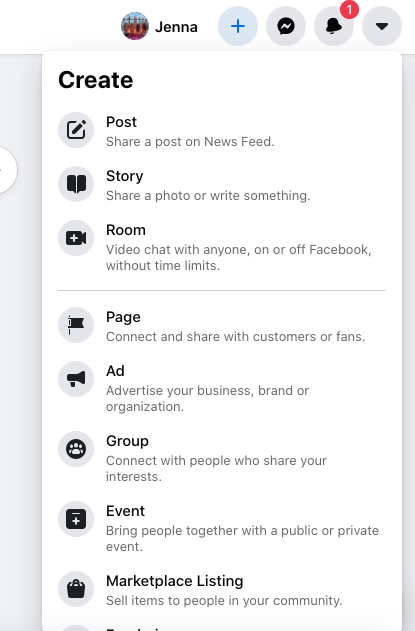 You'll then be able to design your business page: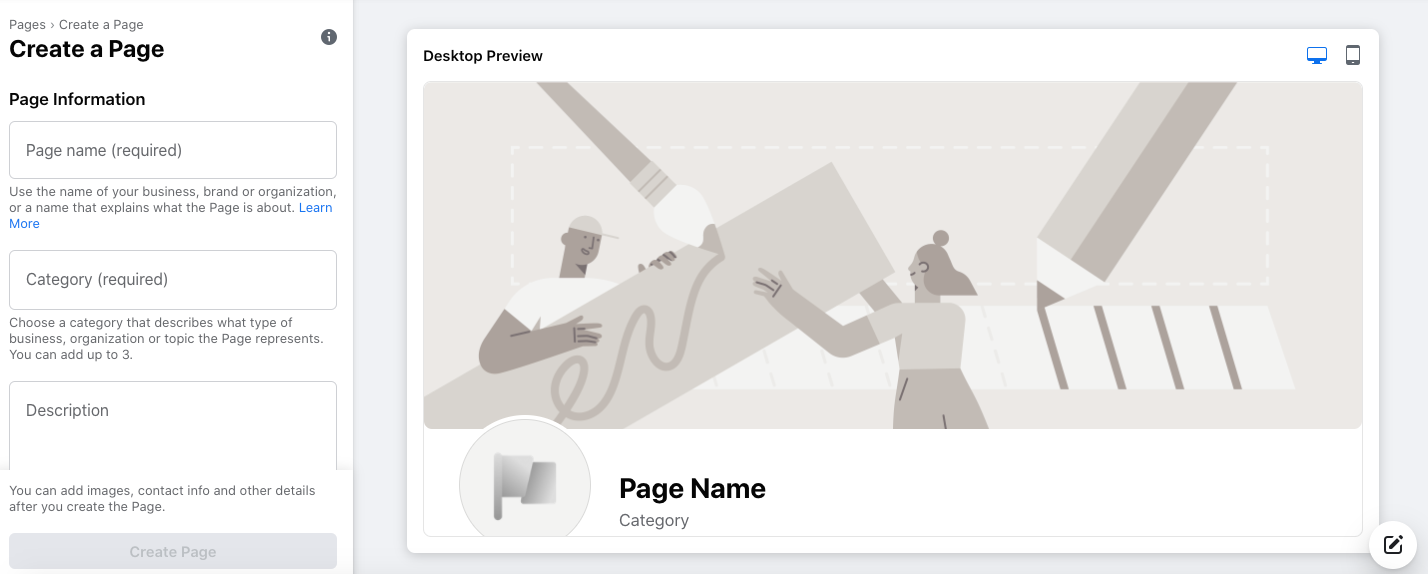 Once your business page is published, head to your Instagram  profile and click on the menu icon: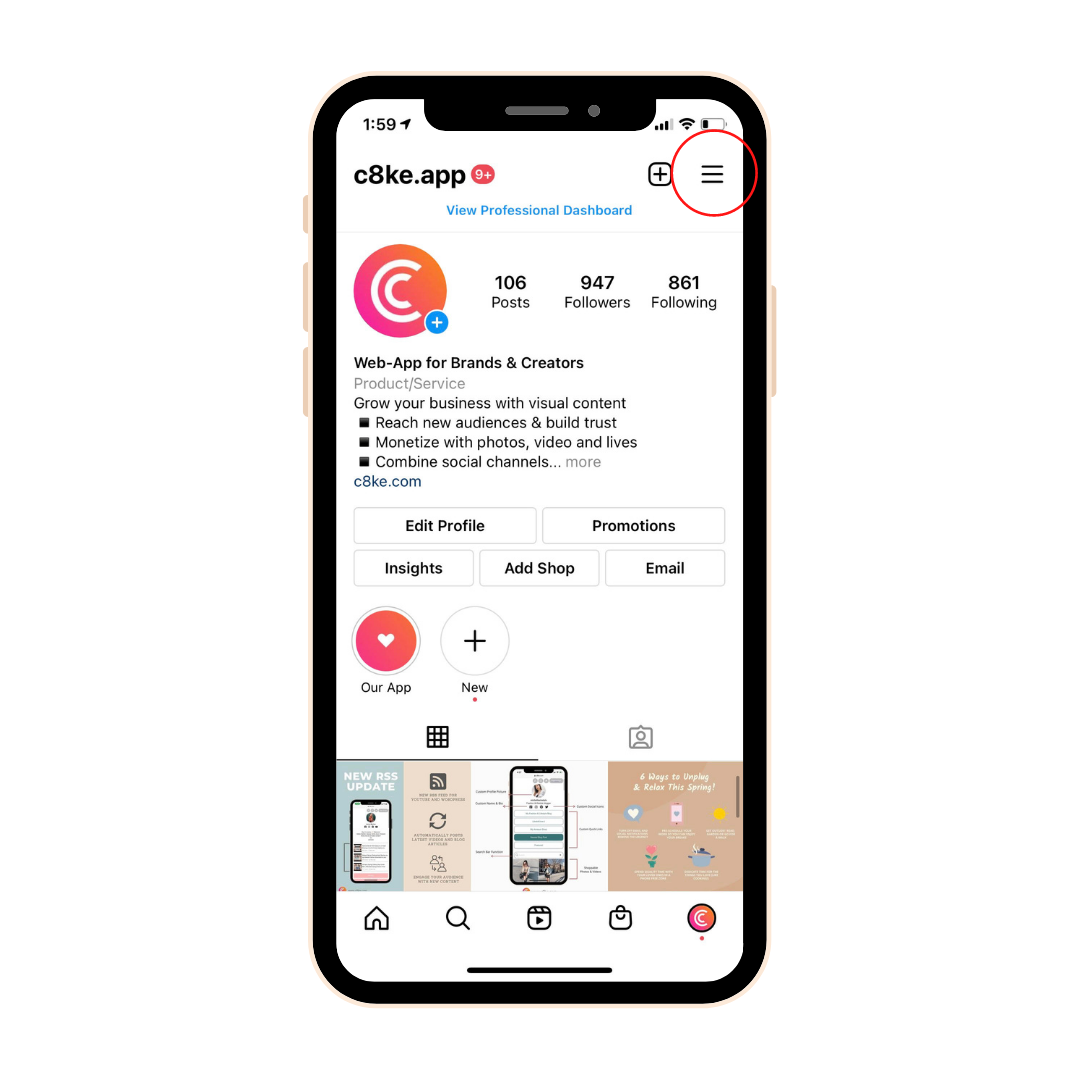 Next Tap on Settings: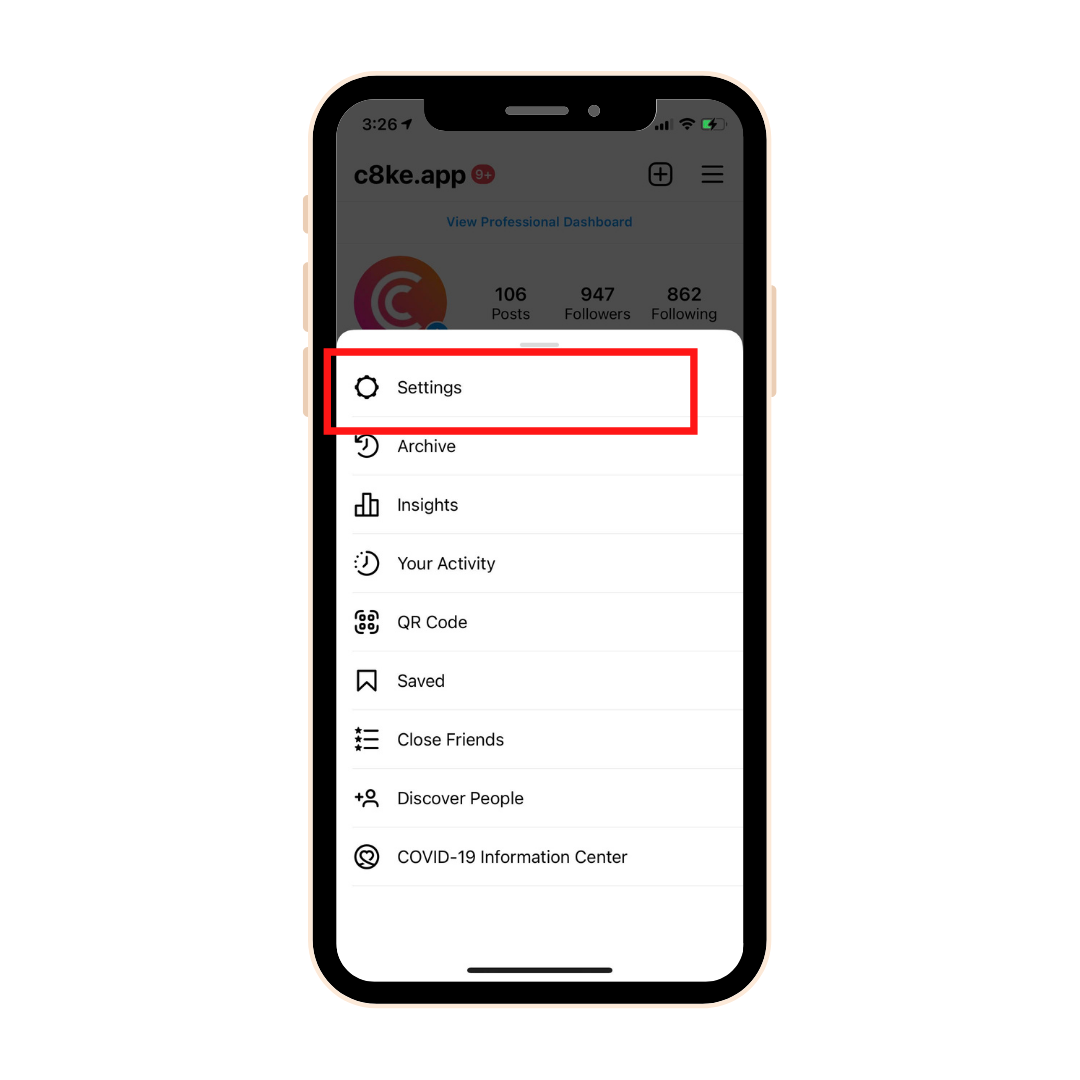 Then click on Account: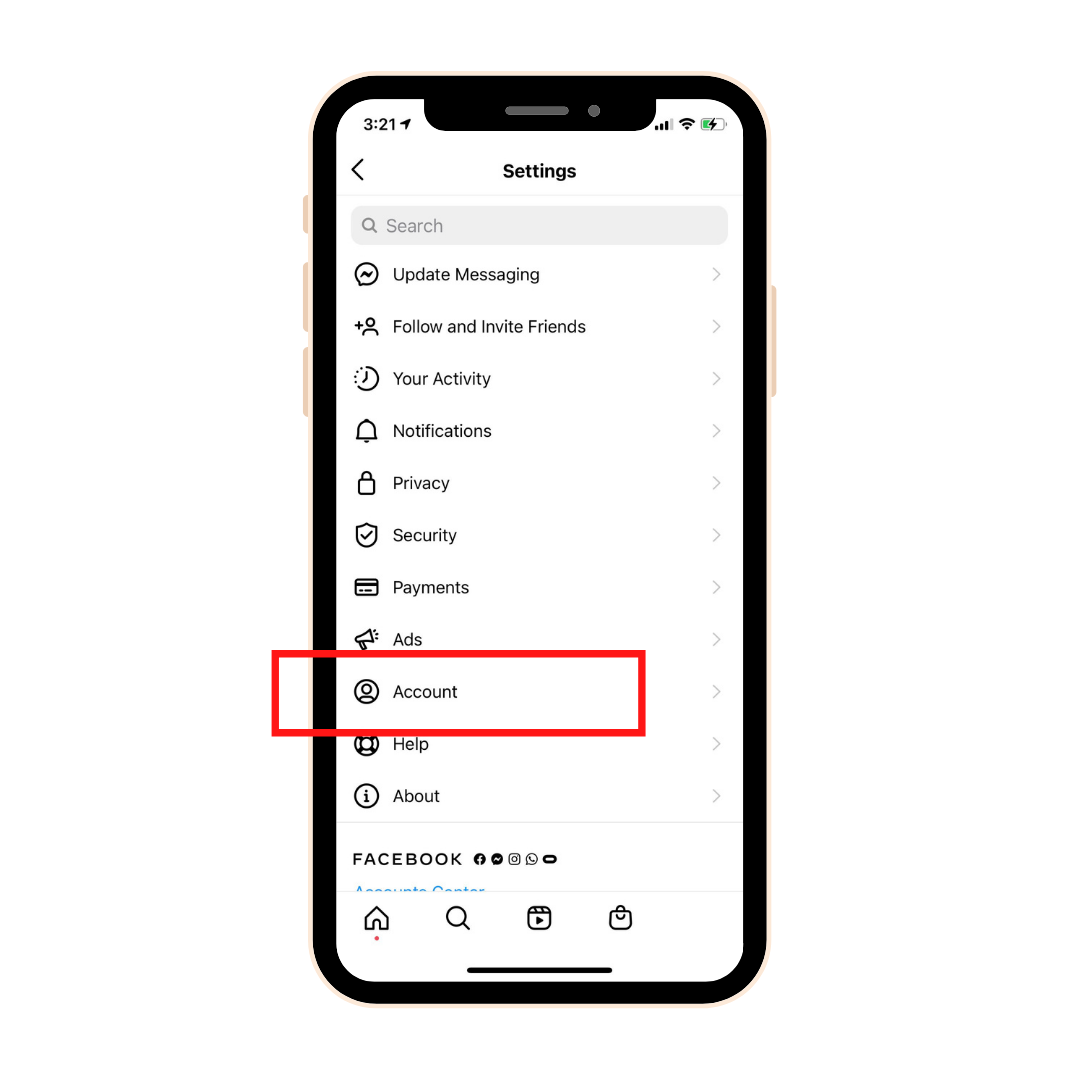 Under Account, scroll down to the bottom and click on "Switch to Professional Account":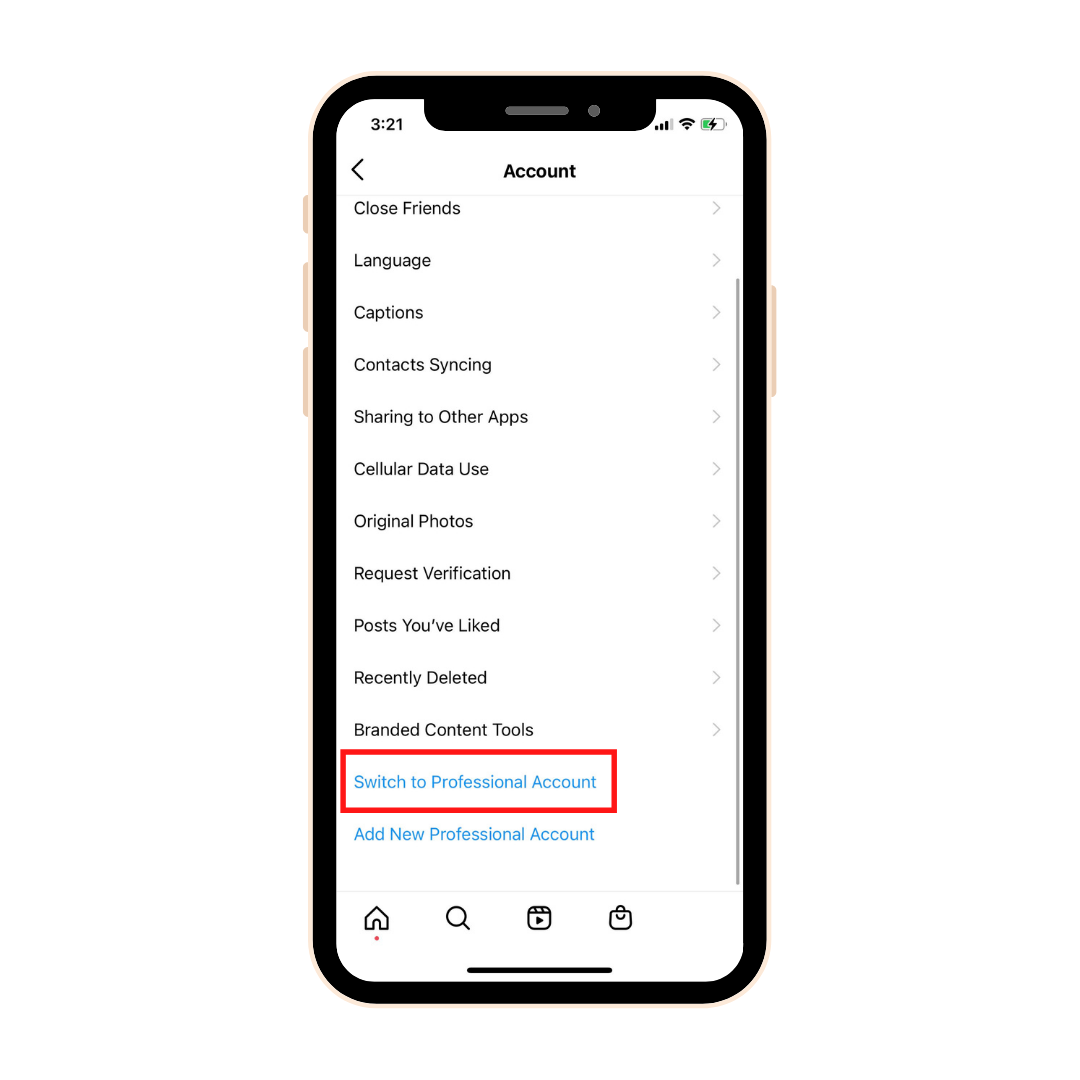 First, you will have the option to select the category your business falls into, which can be displayed on your instagram profile: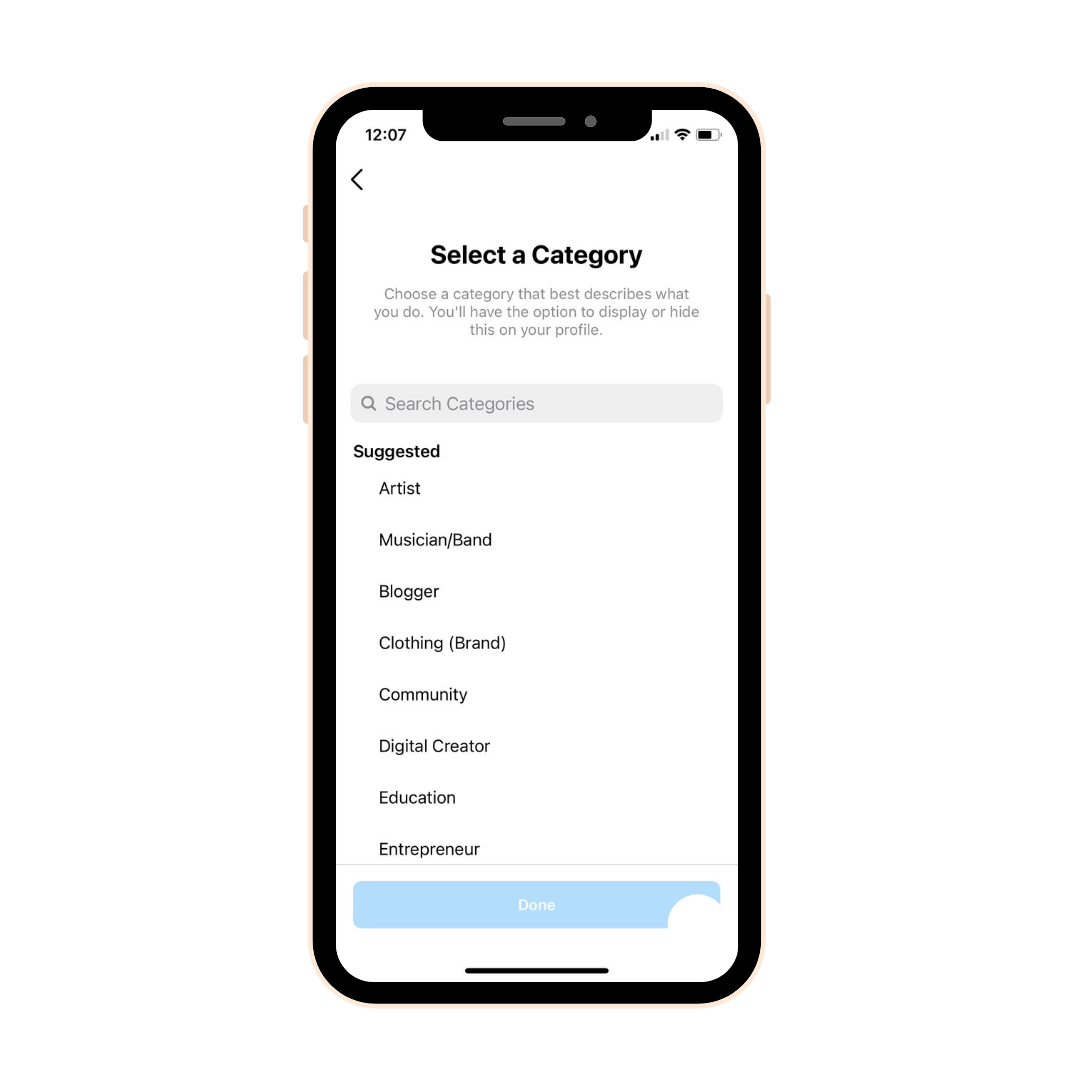 Next, select if you would like to have a creator or a business account.  If you're an influencer, you might want to consider selecting creator for more targeted features.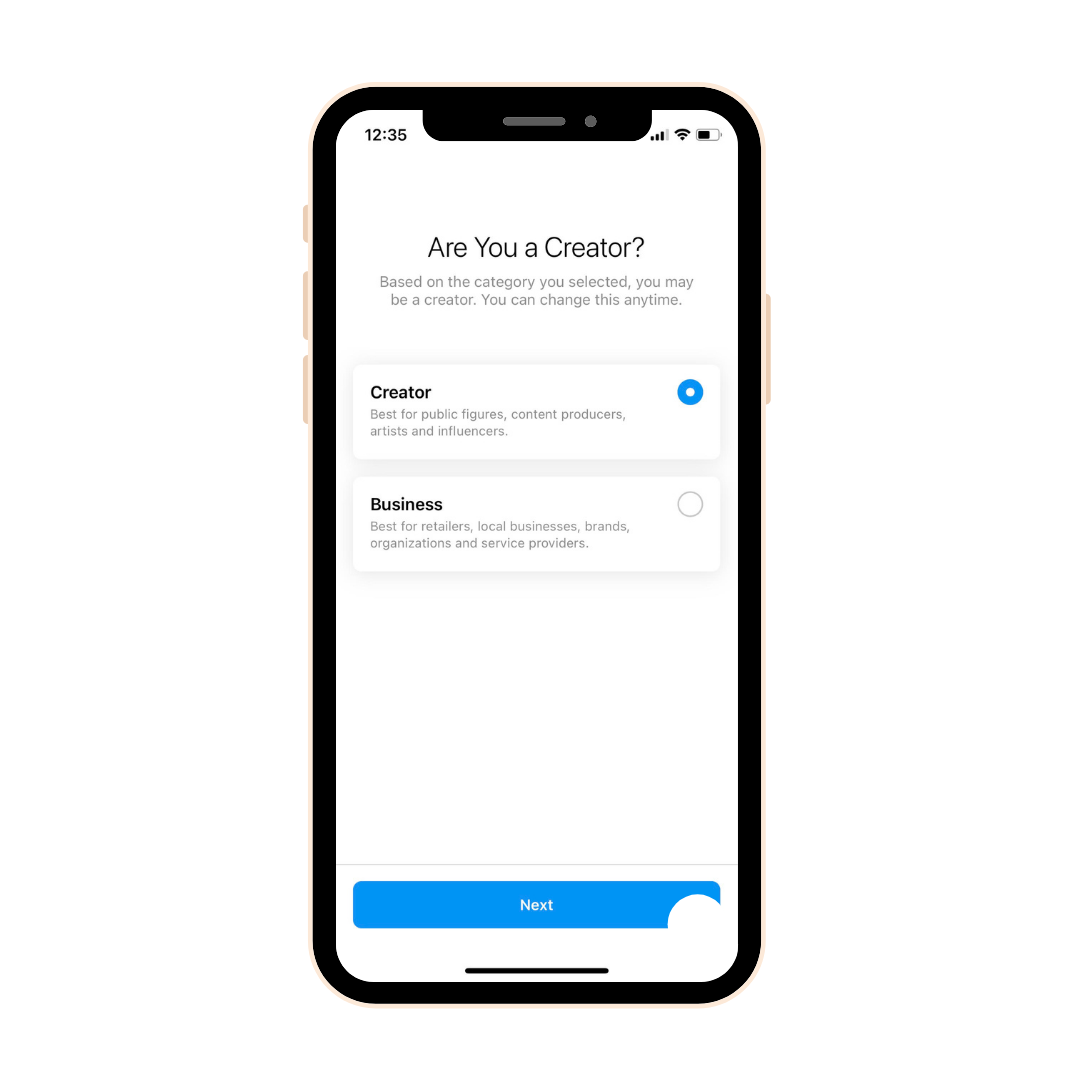 Next you need to connect your Facebook Page to your business account: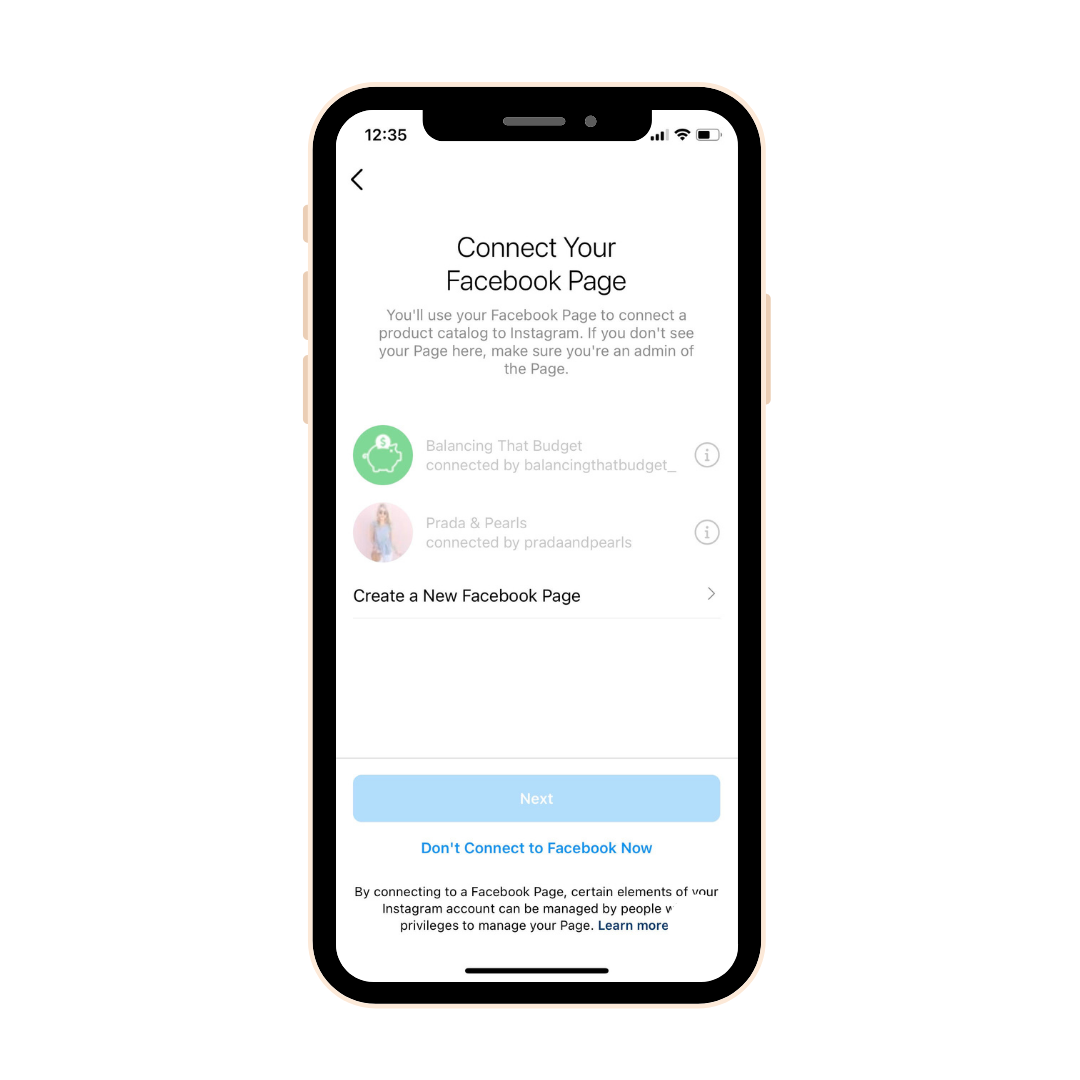 Once connected, that's it!  You now have a Instagram Business account and all the features that come along with it!
Getting more from your Instagram Bio Link
Having access to only one external link on Instagram can be extremely limiting, especially when trying to run a business.  That's why it's recommended to use a bio link landing page like C8ke, where you can link to various product and services all in one place.
What is C8ke
Using C8ke, you can create and customize a unique landing page that features important links, social channels and allows you to create easy shoppable posts and videos.
Example landing page you can link in your Instagram and Tiktok bio: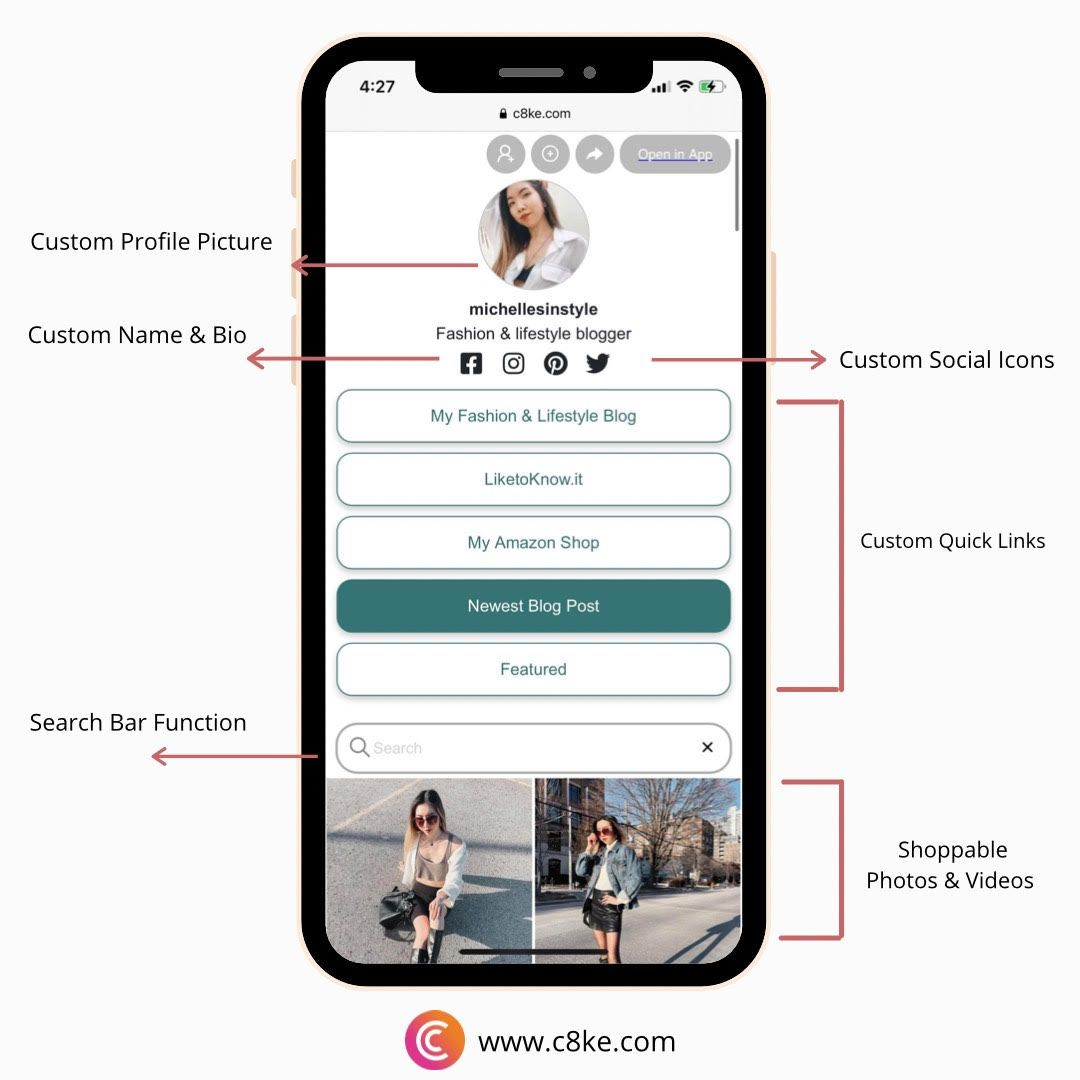 To learn more about C8ke read our related article here: