How To Put A Clickable Link In Your Instagram Bio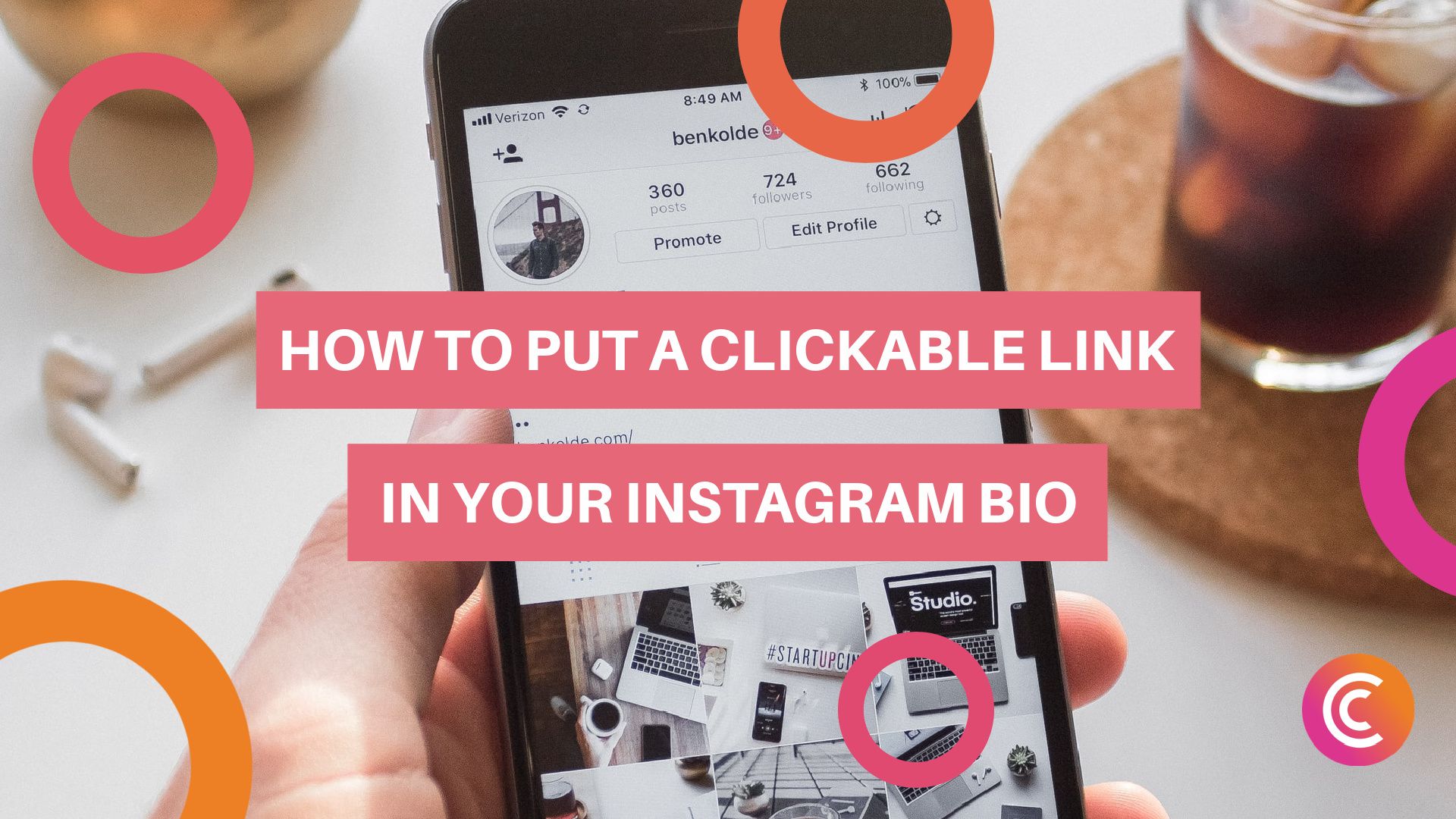 Are you trying to add a clickable link in your Instagram bio?  If so, you've come to the right post.  
Instagram is a great tool to use when trying to grow a business and/or a brand.  It helps you showcase your content in a fun and engaging way, while allowing you to drive sales and increase your conversions.  With that said, it does limit your ability to share third party links.
As you might know, Instagram does not allow you to link to any third party website on your post captions or comments.  Thus, making the link in your bio a very important tool.
How to put a clickable link in your Instagram Bio
Currently, you can have third party links in two different places on Instagram:
1) In your bio
2) In your stories (if you have 10,000 followers)  
Your bio link, is the coveted spot.  You can even place a link here if you have a personal account.  Your stories however, can only contain a third party swipe up link, if your have over 10,000 followers.
To add a link to your bio simply tap on "Edit Profile":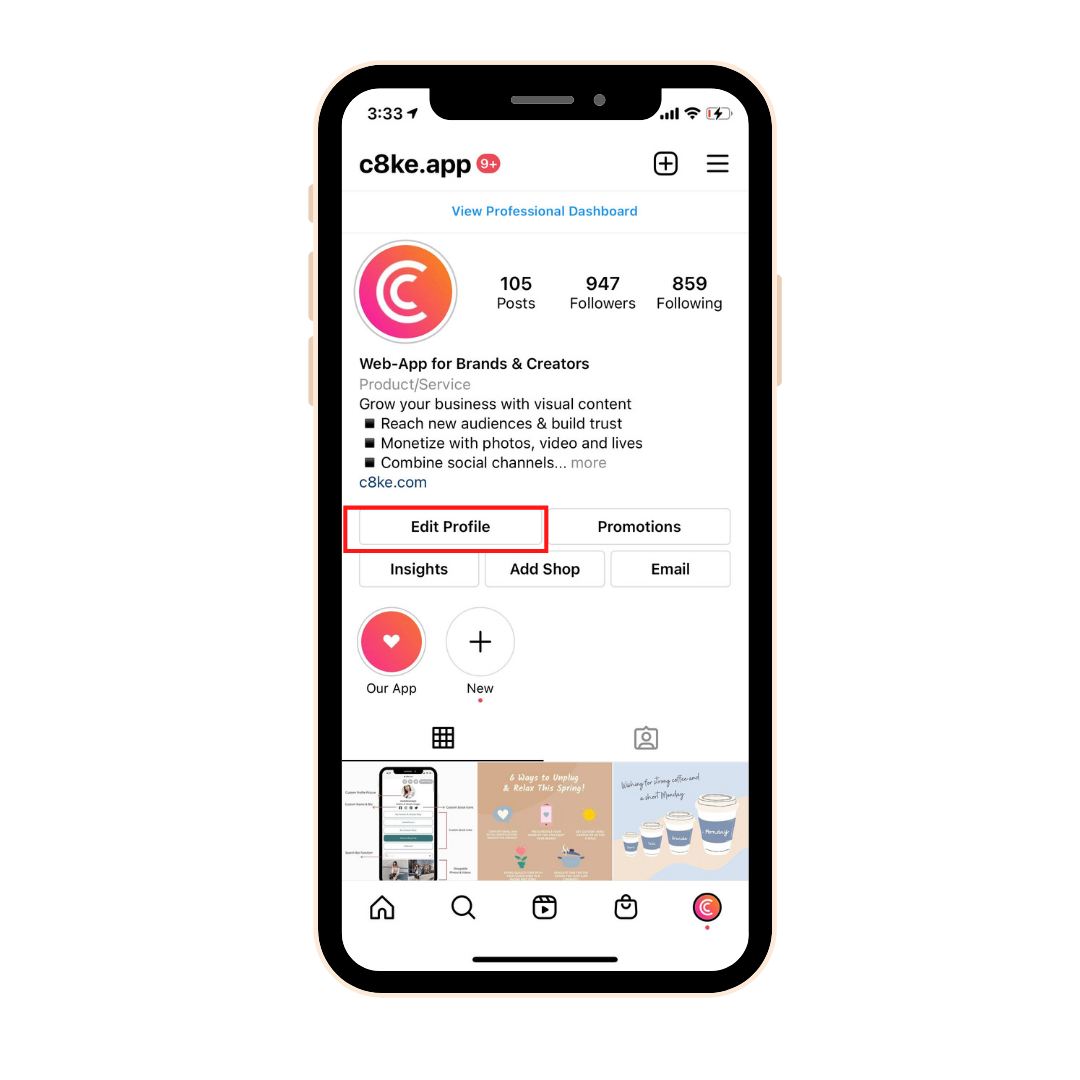 Next enter your desired URL into the "Website" section then click "Done"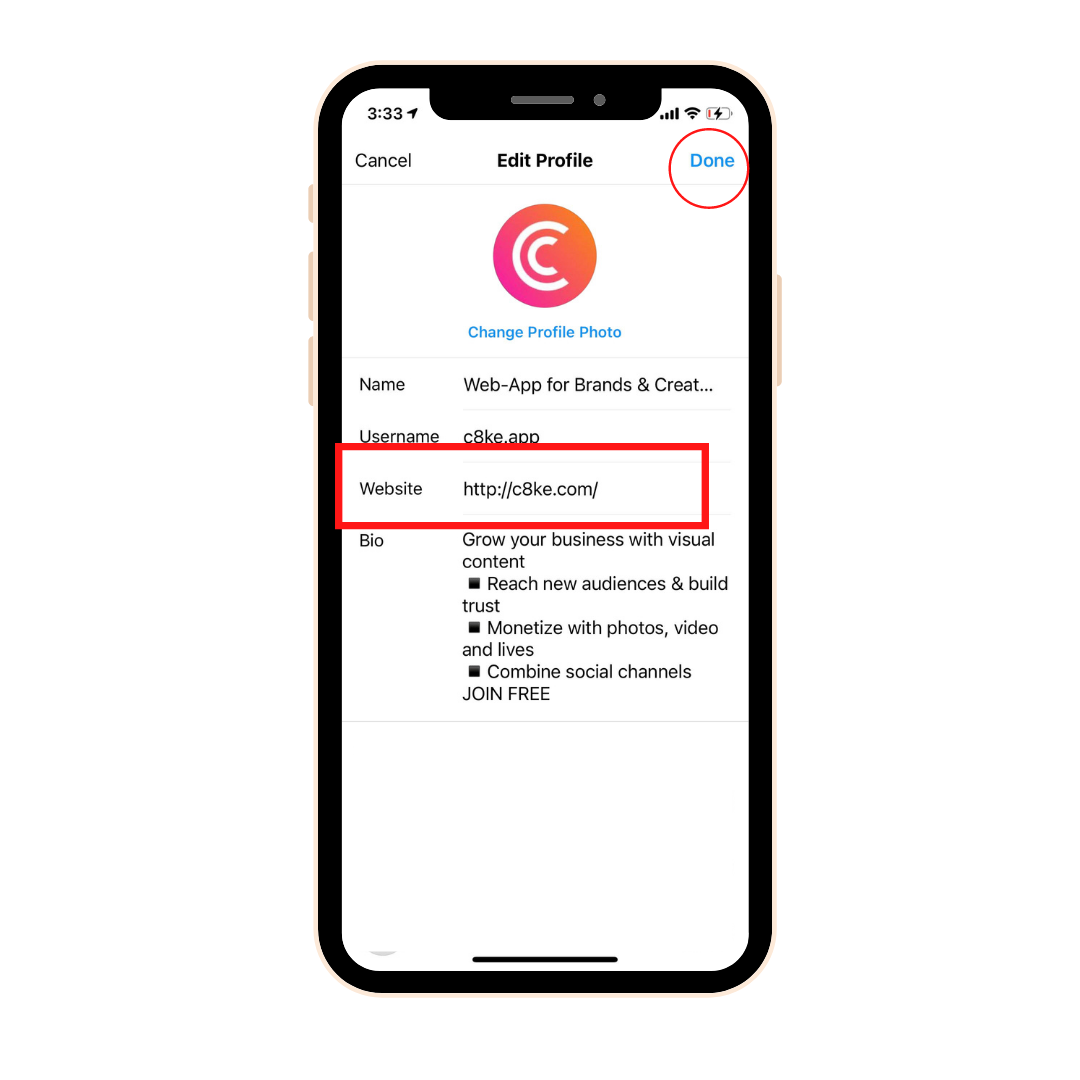 How to Link to Multiple Links In Your Instagram Bio
As mentioned above, Instagram doesn't allow many places for third party links, therefore it's important how you maximize your bio link.  
Introducing C8ke, the best free Instagram Bio link you need to use. Using C8ke, you can create and customize a unique landing page that features important links, social channels and allows you to create easy shoppable posts and videos.
Example landing page you can link in your Instagram bio: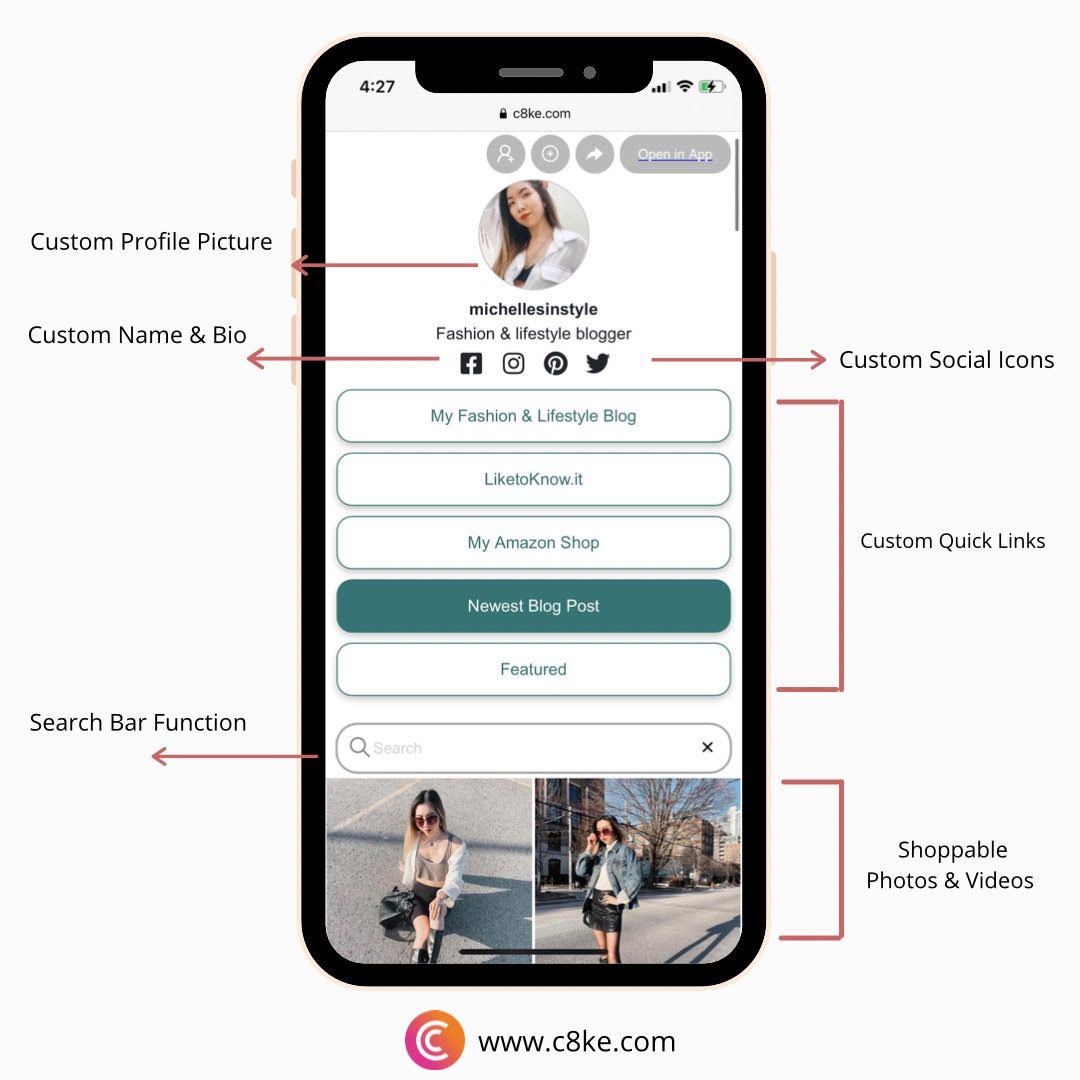 Key Features of C8ke
Custom Profile Picture
Customize your photo, styling and the size of your profile picture
Custom Name and Bio
Here you can customize your name and tell your audience a little bit about yourself in your bio
Social Media Icons
Link to all of your social channels in one place
Custom Quick Links
Here you can link all of your most  important links. Examples include:
Youtube videos, websites, blogs, media kit, storefront, etsy shop, promotional codes (that link to the related website) and more!  
There's endless options
Search Bar Function
Your audience can use the search bar function to find specific products, photos or videos posted in your shoppable gallery.
Shoppable Gallery that contains photos and videos (linked to your third party affiliate networks)
The shoppable gallery function is C8ke's most unique feature.  Here you can upload a photo or video and either link to:
1) A custom URL (which is a clickable link in the C8ke App)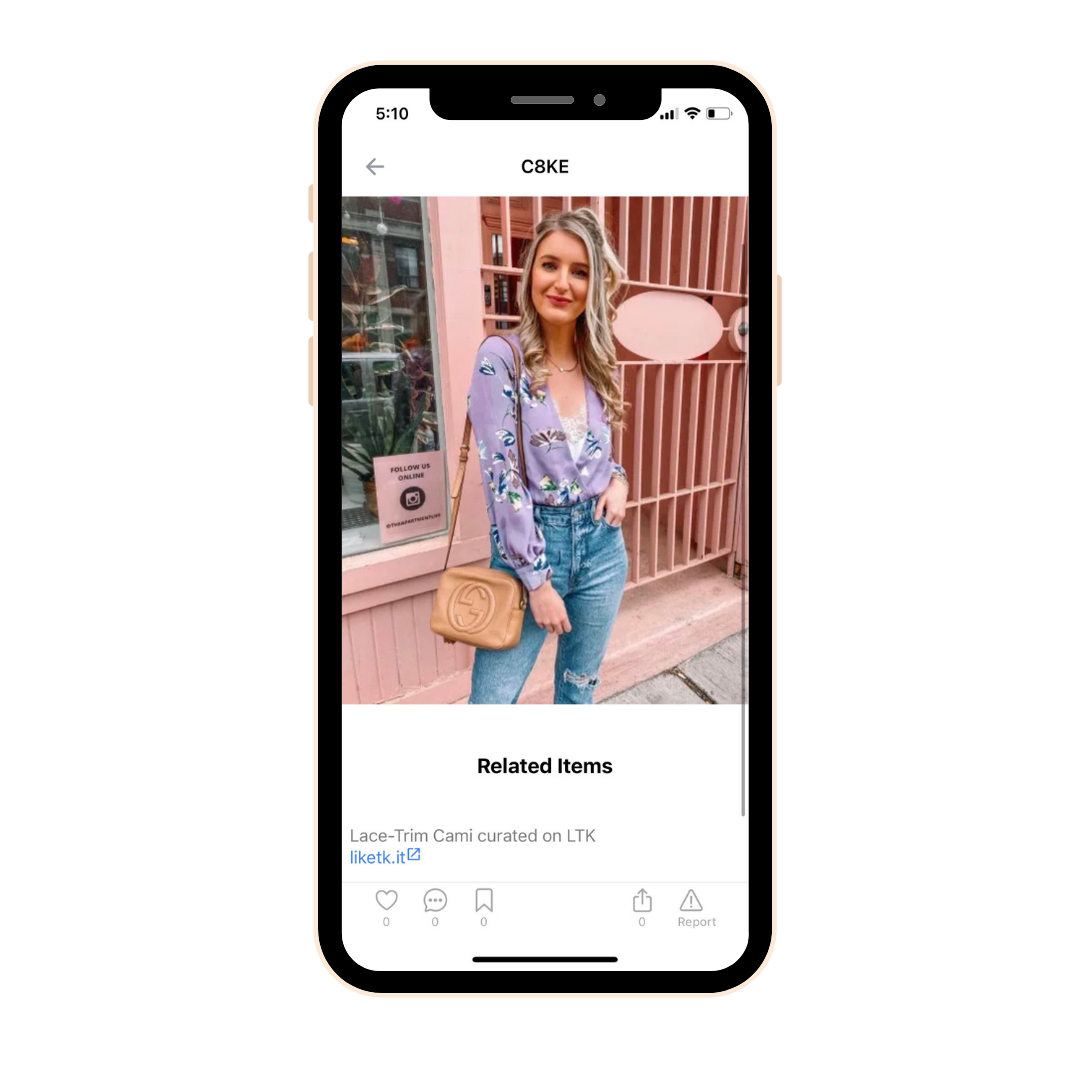 2) A post with shoppable products
All of these product links can be linked to either your amazon affiliate account, Viglinks, Skimlinks account or they can be made from a custom URL.  C8ke does not take a percentage of your affiliate sales.  We are simply the bio link landing page that your links sit on.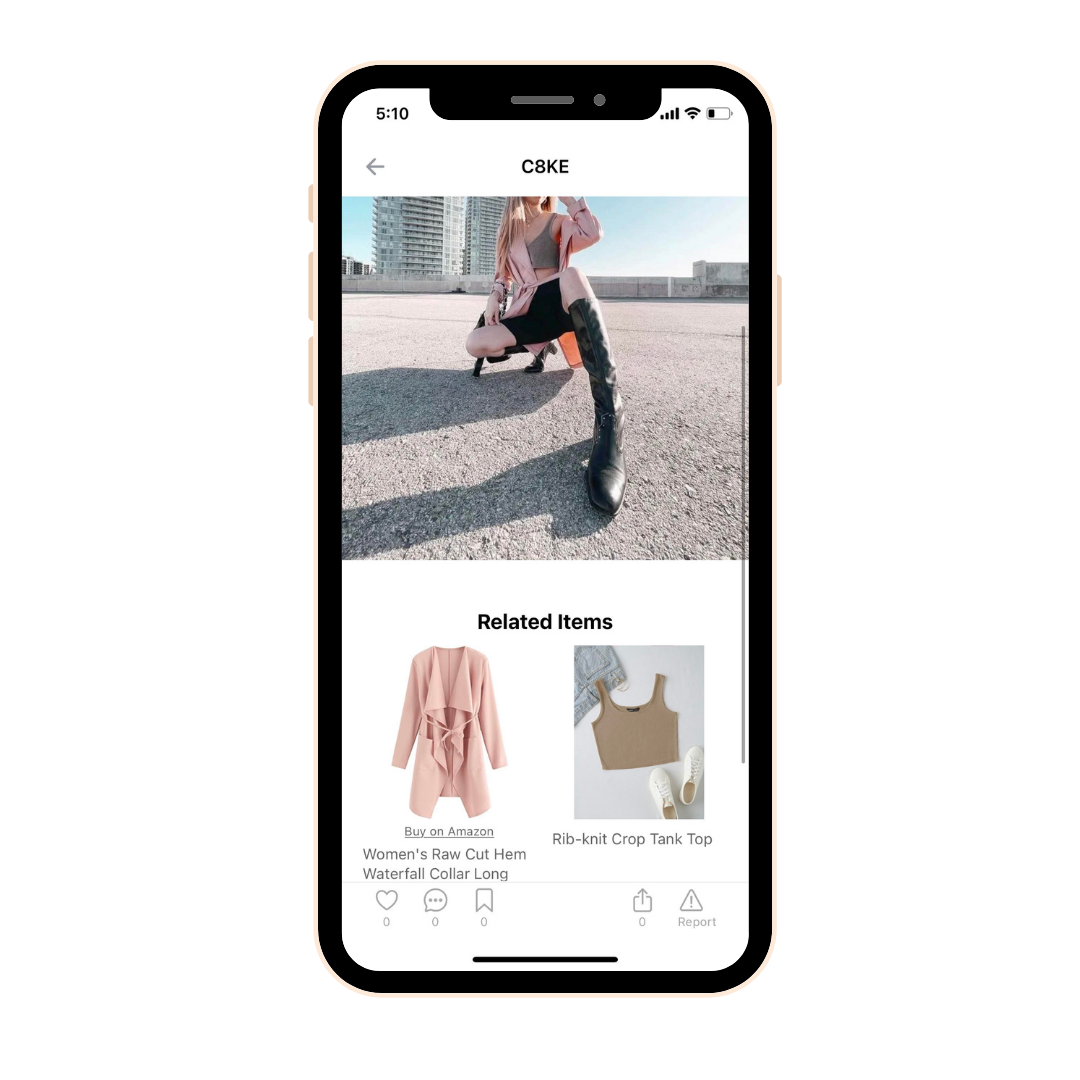 Want to know more about C8ke?  See how to use the C8ke app here and start getting more out of your Instagram bio link!